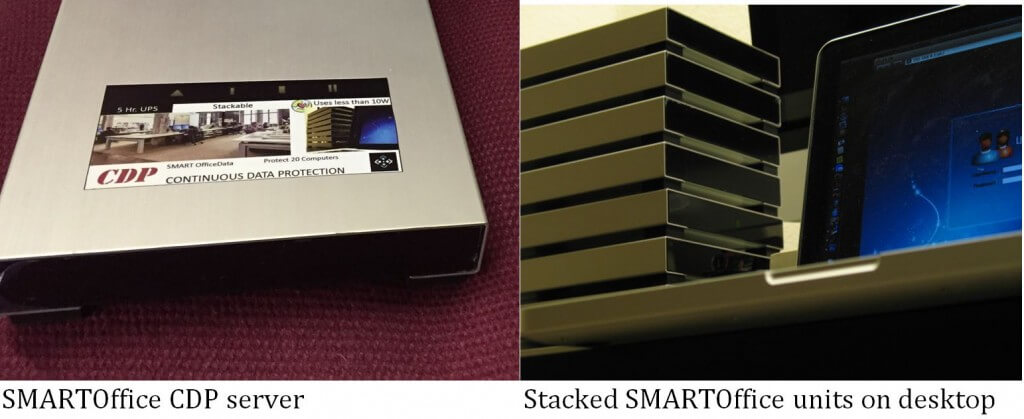 Self Hosted Continuous Data Protection server solution made simple 
Designed for small businesses
Plug-and-Play with company router and start protecting in 30 minutes
DIY setup user accounts and system functions
In-house backup server for privacy of your business data
Completely automated protection of employees' work files
Eliminate backup mistakes and backup chores
High frequency backup of changed files assures you can recover the correct version of any lost files
All software/hardware integrated
No license fees or monthly recurring fees
Total Cost of Ownership paid back with first data loss (see customer experience)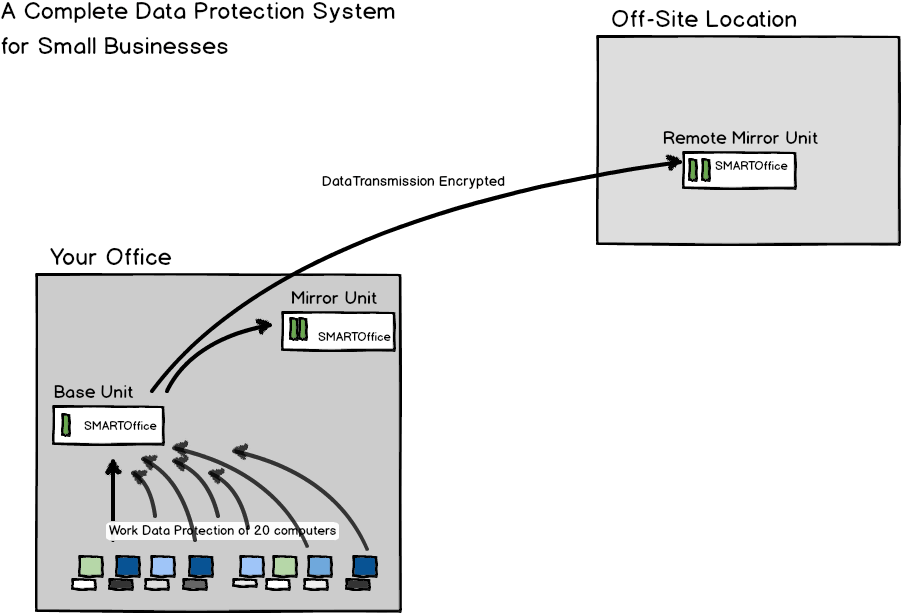 Scalable and expandable
Built in SW allows DIY off-site replicated server for Disaster Recovery
Built in SW allows DIY on-site redundant server for Business Continuity
ECO Design
Very small footprint
Uses less than 10W electricity
Built-in 5-Hr UPS for AlwaysOn operation
No noise
Other helpful features
Industry's fastest restoration of your backup server after a disaster, thanks to our smart modular design of the off-site replicated server. You can re-establish your local backup server in minutes, which speeds up recovery of the rest of the business after a disaster.
Non stop CDP service with the on-site redundant server configuration.
Version management and storage house keeping function assures that built-in storage won't run out for a typical business office.
Adding storage is done with a click with the Unlimited Expansion feature.
Redvue's commitment to you
Easy 60-day return policy
One year product warranty
Free SW updates
Free SMARTOffice system monitoring/problem notification by email

Proudly designed in California