Watch out for these types of Ransomware Malware embedded emails
Here are a few examples of email that pretends to be from some legitimate sender but in reality are fake emails from "bad" senders that just wants you to click on a link embedded in the email body. If you were to click on any of the links, anything could happen. In some case, the email could insert tracking or spying code in your computer to collect various information from you. In other cases, some of our customers have suffered "ransom-ware" attack where all their business files are encrypted and hidden in an instant, demanding you to pay a ransom before the "bad" guys will unlock them. Yet in the case of a "virus", the files in the computer could be destroyed entirely.
Never click on anything in an email that came to you unexpected. Some can have your friend as a sender, but your friends' email could have been hijacked by "bad" people.
Protect your employees' computers and work files from these ransomware malware embedded emails by backing up religiously.
Here are examples: Email pretends a popular mobile application "WhatsApp" which I do not use.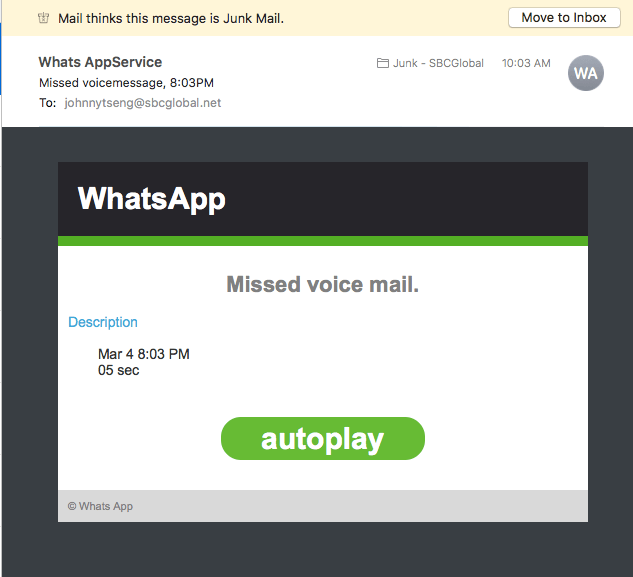 But when you examine the actual address, you can see it is not from WhatsApp.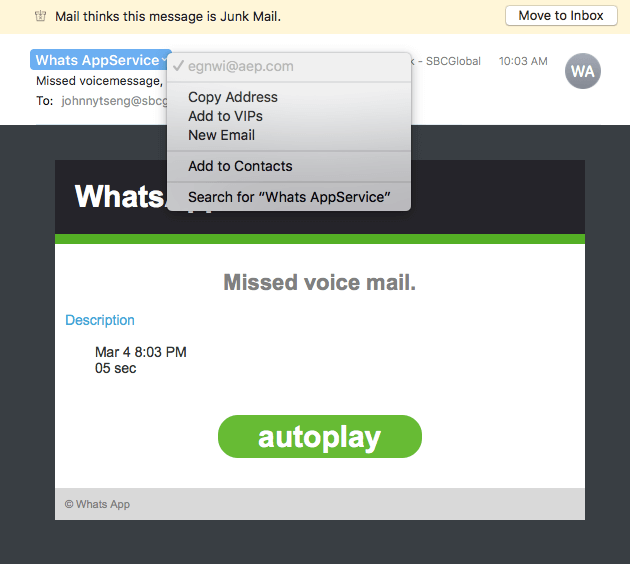 Here is one that makes you think it is a notification from USPS-United States Postal Service.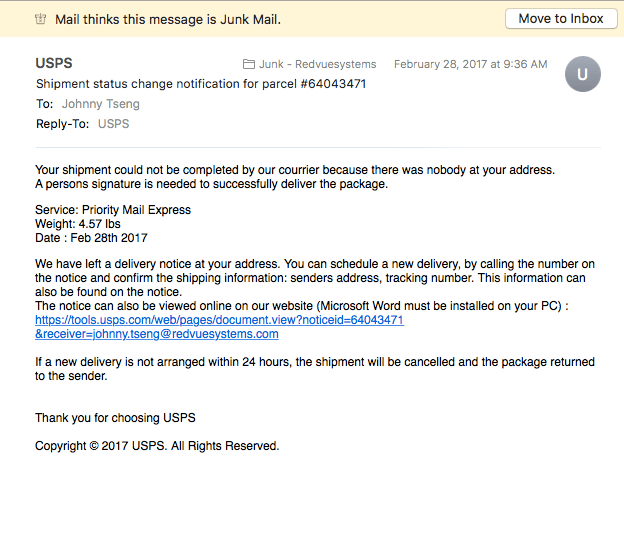 But it really isn't. usps-shipment.com is not a URL of USPS. I was not expecting any shipment.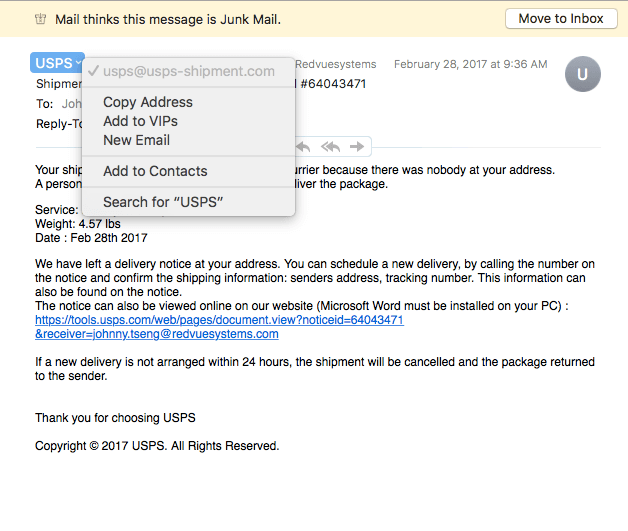 Here is yet another. Seems like a bill from ADP. I have no business with ADP.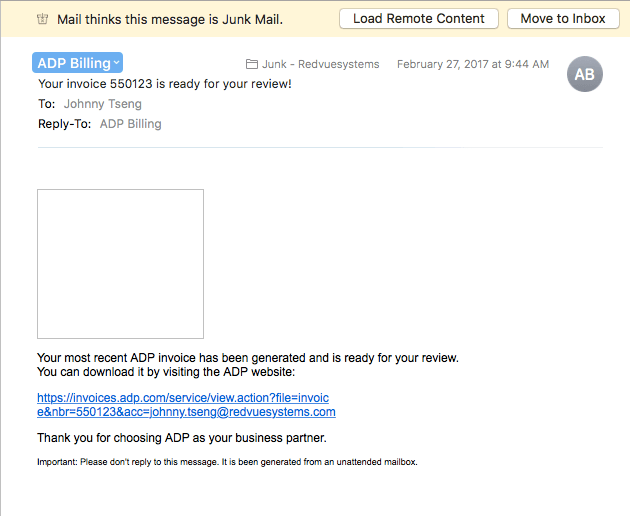 The real sender …. again adp-service.com is not an ADP email address.